Com­pany His­tory
On this page we'll show you a collection of interesting milestones in Thomann's history. As we've grown so fast in more recent years, we will spare you the minutiae of the various renovations, extensions and new buildings :-)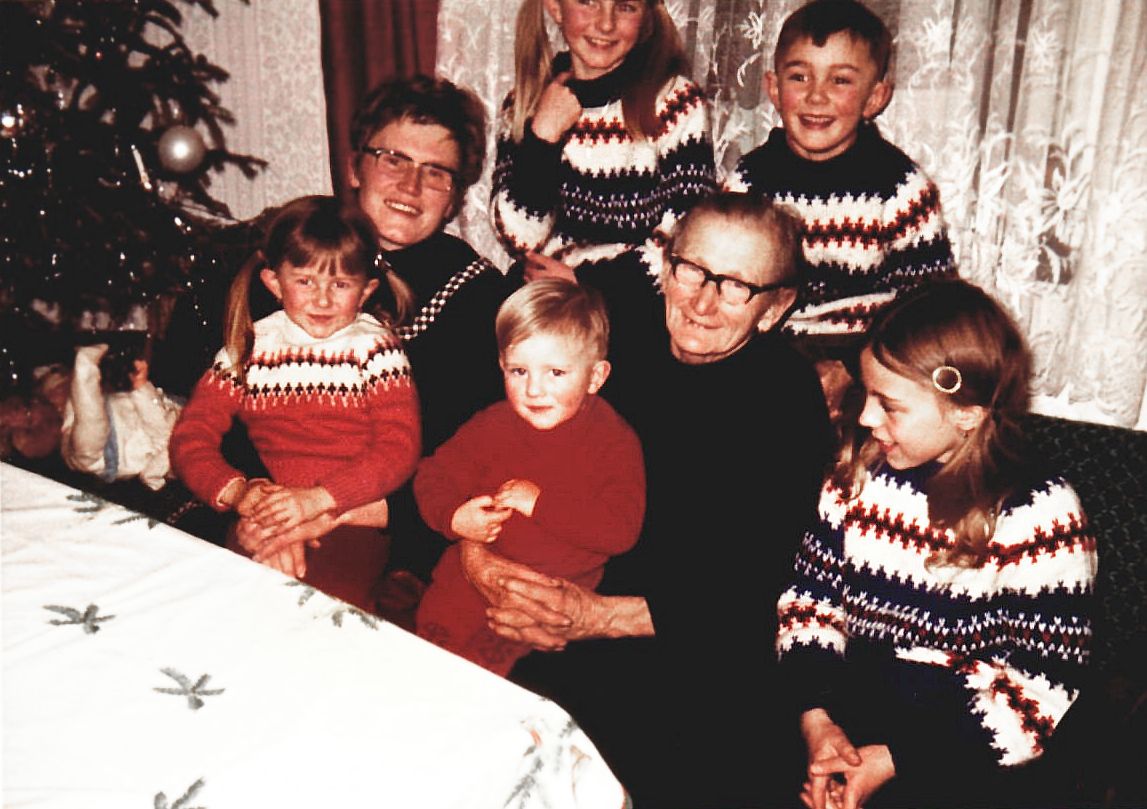 The Thomann Siblings
Doris (Accounts), Stefan (IT), Gabi (Drums Department), Hans (CEO and President), Elisabeth (Accounts)
1954
The Idea
In 1954, Hans Thomann Sr decided to quit his job as a travelling musician. Amongst other gigs he'd worked for a circus, as you can see in the picture. He also had to take care of the family farm and drove to Würzburg (70 km) almost daily in order to study the trumpet.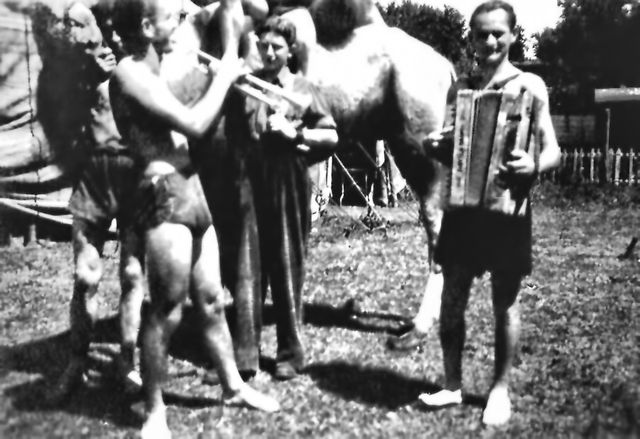 1960
Arduous Beginnings
In the 1960s, Treppendorf was just a handful of houses - among them was the Thomann farm, and a real farm it was, with livestock farming and crops. However, music was Hans Thomann Sr's hobby, and he spent more and more time travelling and selling equipment to brass combos and other musicians. His wife Betty, meanwhile, took care of the farm and their children. :-)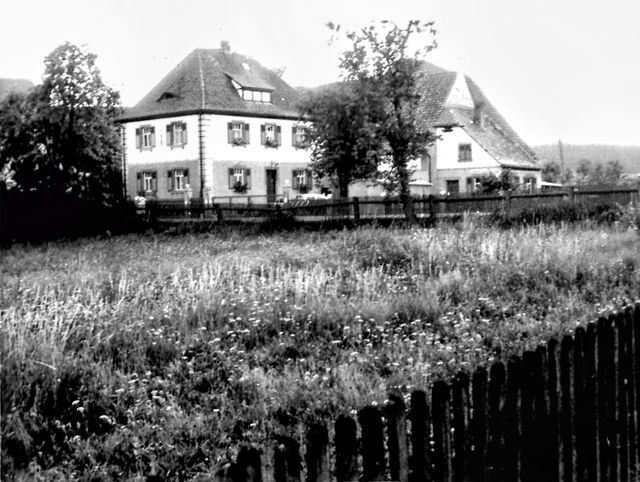 1970
The Wild 70s
More and more rooms in the house were turned into showrooms. Those were the glorious days of organs, guitars and the first synthesisers. Hans Thomann, still a young boy, made his first deals.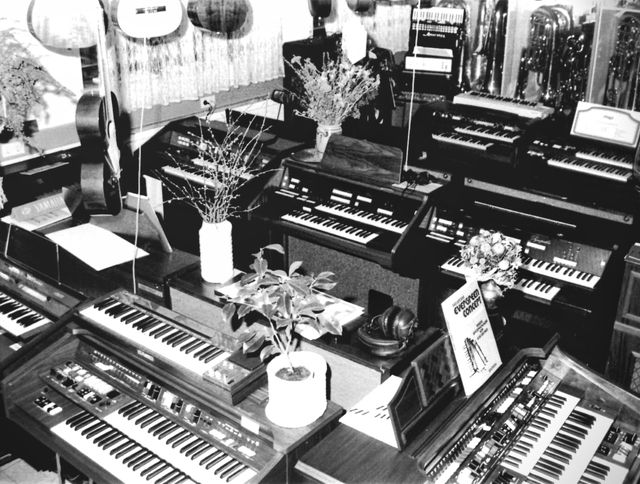 1980
Living in a Shop
This is how the shop still looked in the late 1980s... all a bit small! The barn was both the lighting department and the warehouse, whilst the kids' former room became the accounts office. The house on the left is the Thomann family home, and to this day both buildings still exist unchanged.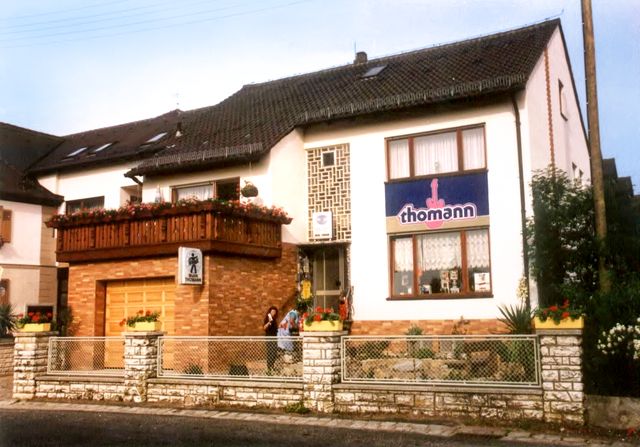 1992
The Birth of Our Hot Deals
The first Hot Deals flyers were sent to our customers in 1992 - mostly regional, about 10,000 copies. These first Hot Deals contained around 100 items and no pictures. Later on, the images were simply cut from manufacturers' brochures, and the printer personally picked up the texts, which were hand-written on scrap paper.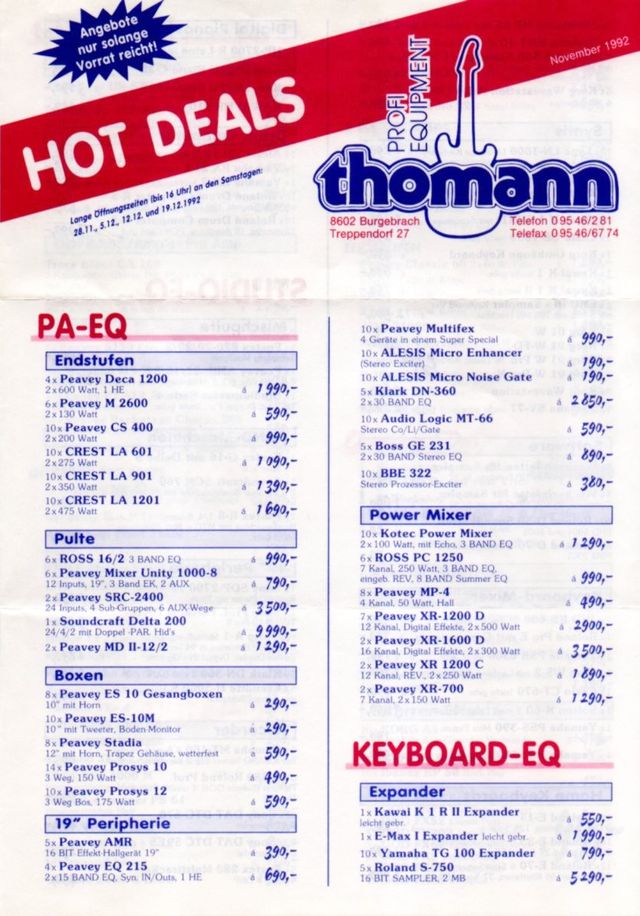 1996
The Early Days of the Internet
After a less than thrilling experience with the German Post Office's BTX system, we were the first music store in Germany with its own website. In the early days, emails were printed out and delivered to the individual departments, who replied by post. Today, that wouldn't really be practical as we receive around 445.000 a day. :-)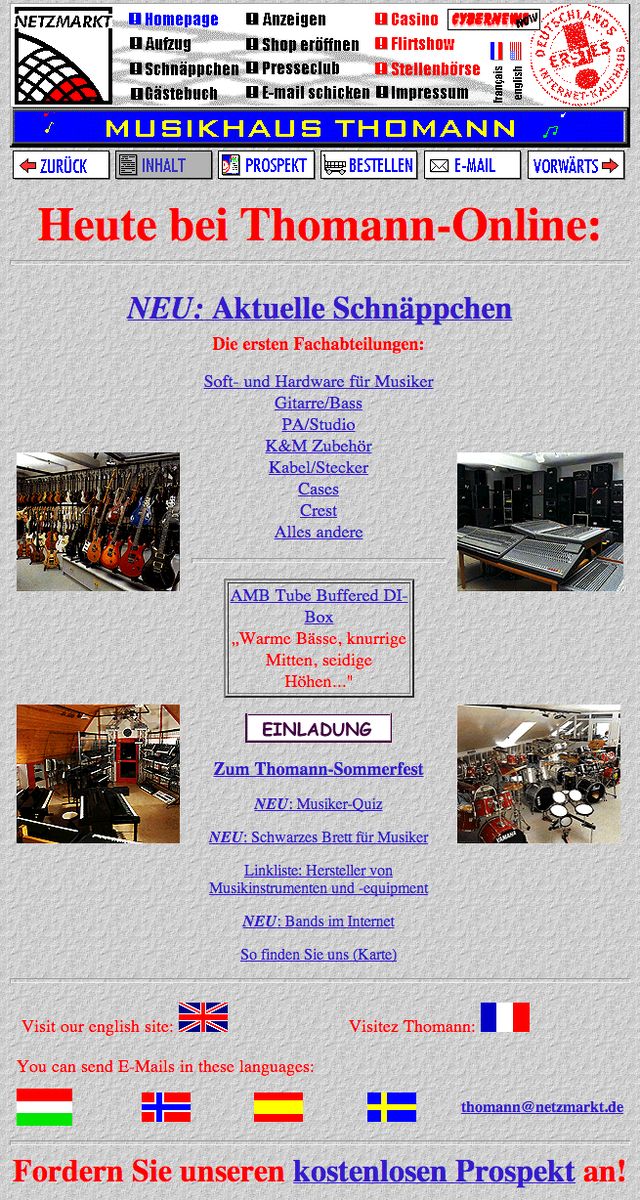 1997
The RoadStar-Takeover
The RoadStar company in Eisingen used to be Germany's largest mail order retailer of musical instruments. When Thomann accquired RoadStar, the customer base more than doubled to almost 100,000.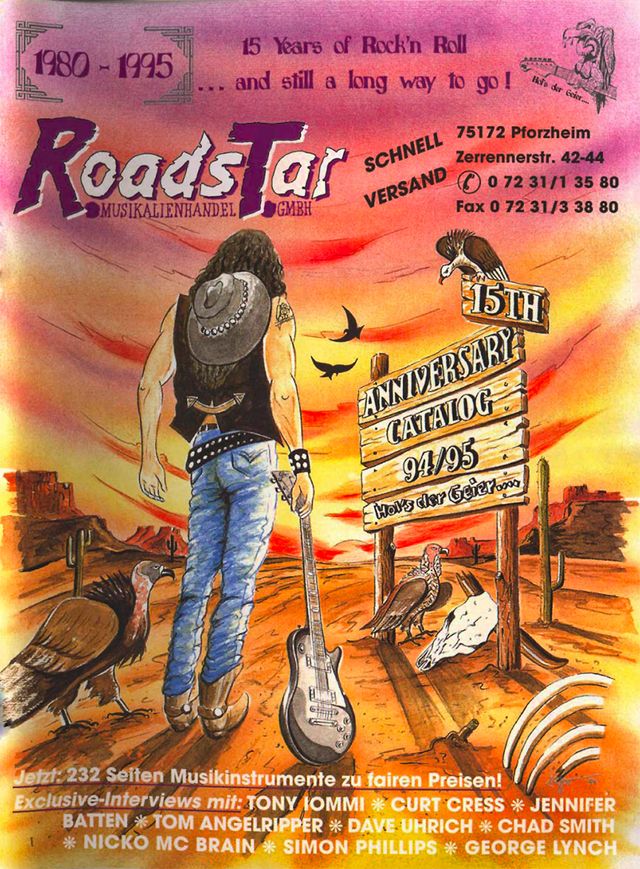 1998
New store building
After we made our neighbors an offer they couldn't refuse, they moved out and we finally had enough space to build our large PA and lighting hall as well as new rooms for the studio and drum departments. The planning and installation of the acoustics alone (with ambiophonics) took two years.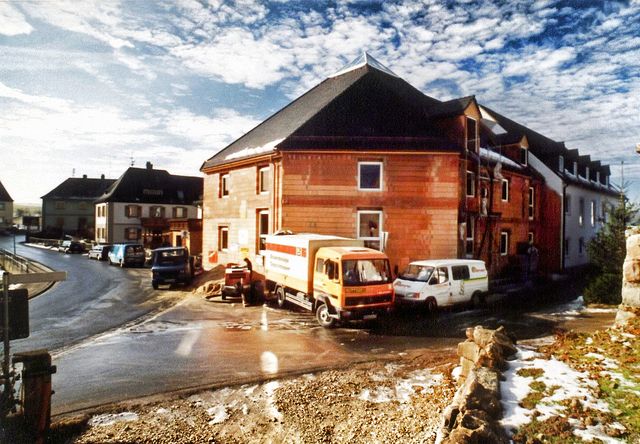 1999
The first call centers in Treppendorf
We have never been into outsourcing – we like having everyone close at hand, and this is why we quickly took the decision that our future call centers would have to be – like everything else – in Treppendorf. At the moment, 250 agents are processing your orders, enquiries and service issues in over 19 languages! Some of our customers are, in fact, very happy to hear our Franconian-inflected voices.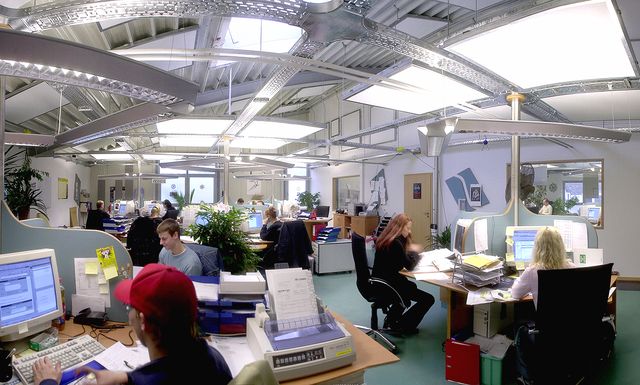 2000
The Germans are coming
In the year 2000 we printed our first English language Hot Deals catalogue with prices in British Pounds. UK dealers were "not amused" and tried everything to stop us. A magazine which contained our Hot Deals almost folded because most of the UK dealers cancelled their advertising. No English magazine advertised for Thomann again until 2006.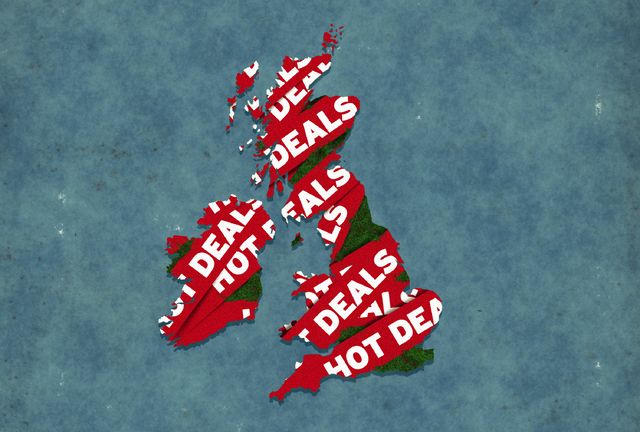 2001
Thomann Audio Professional
On the strength of a growing number of installation projects, we decided to found a separate department for sound installations and projects. Our Audio Professional department takes care of installations in theatres, town halls, museums, clubs etc. Meanwhile the Audio Professional team has grown to 21 members.

2003
A New Logistics Centre
"Logistics is where our future's at" – this is where the Gottschalks were right for once. Our old logistics operation was about to collapse, so we needed a solution: our new 4,800 m² logistics center with a maximum capacity of 5,400 parcels per shift. It wasn't long before 100 staff were employed here.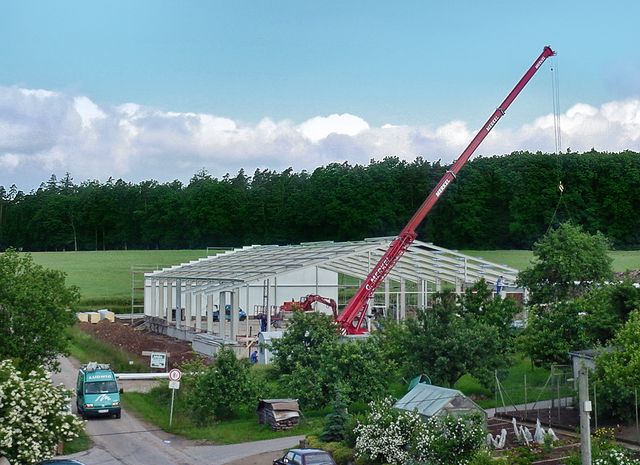 2004
Bayern's Best 50 Award
In 2004, Thomann, as the first company in the music industry, received the "Bayern's Best 50" Award for being one of the most successful companies in Bavaria. The picture shows Hans Thomann (in the middle), Minister of Trade Otto Wieshue (on the right), and Bernd Rödl (who was responsible for the nomination).
Still, it was a sad year: in May 2004 our founder Hans Thomann Sr. passed away.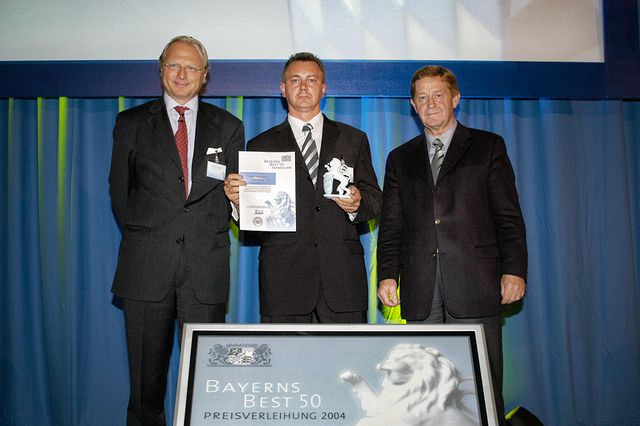 2005
Construction Site 2005
Actually, we were tired of all the renovating and building work. But still, it soon became apparent that we would need further office and storage space in the coming years, and that's why we decided to build everything we would need in the foreseeable future at once: a container warehouse with more than 10,000 pallet storage slots (floor space 7,700m²), a four-floor office building and new exhibition rooms for our guitar, brass and string departments.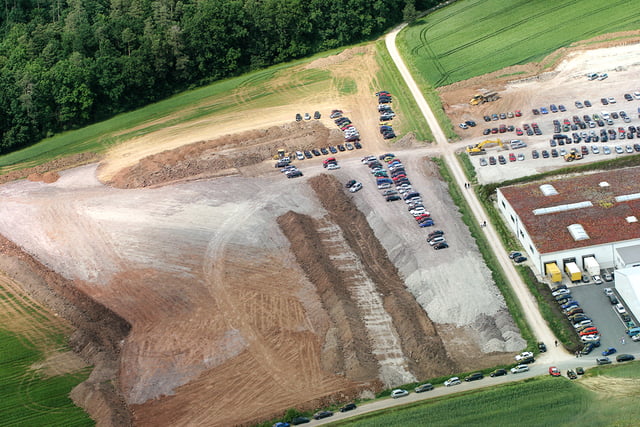 2005
At last more office space
Our Administration Building, situated directly next to the shop, has housed our 40 purchasing managers, our quality control department, marketing team and our boss since 2005. We also have an entire floor of seminar rooms which we use for internal and external workshops for both our employees and customers.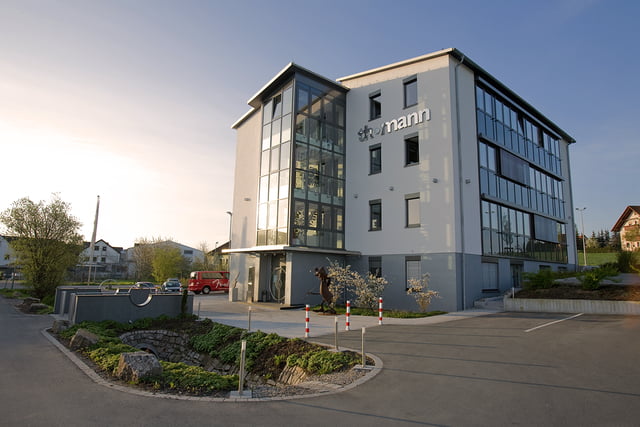 2006
New Supply Warehouse
Availability is everything! After we became five times bigger than our biggest supplier, we decided that we had to build even more warehouse space to optimise our product availability. Our supply warehouse offers room for 10,000 pallets and 40,000 containers for small items. In 2005 our supply warehouse was bigger than all our other warehouses put together. Three months later this warehouse was already full!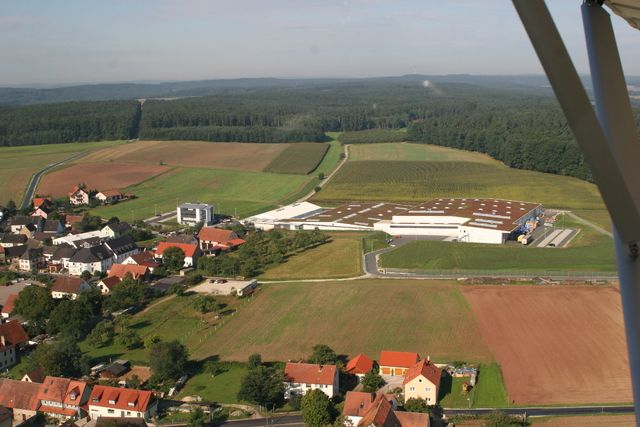 2008
New Thomann Online Store
The time had come for us to completely reorganise our internet infrastructure. Besides re-vamping and modernising our website we built two new computer centres containing 160 of our own servers which will enable us to meet the demands of our 2 million European customers.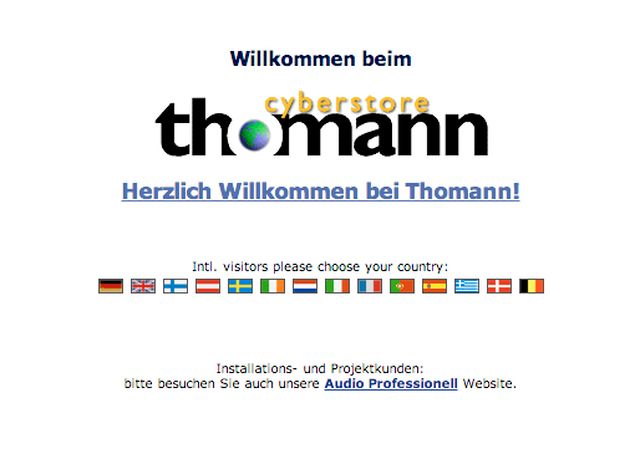 2010
Dispatcher of the Year
As at the time, a relatively small, independent, family-run business we were thrilled to receive the prestigious title 'Dispatcher of the Year 2010'. This coveted award is Germany's highest accolade in the E-commerce industry and has been won in the past by some of Germany's best known companies such as Tchibo, Conrad and Globetrotter.
2011
Winner of the Global E-Commerce Summit
Having been awarded the title of 'German Dispatcher of the Year 2010', we were automatically entered as the German representative into the European competition at the E-Commerce Summit in Barcelona. We were delighted to go on to win this prize as well and were crowned 'Europe's Best Online Shop 2011'.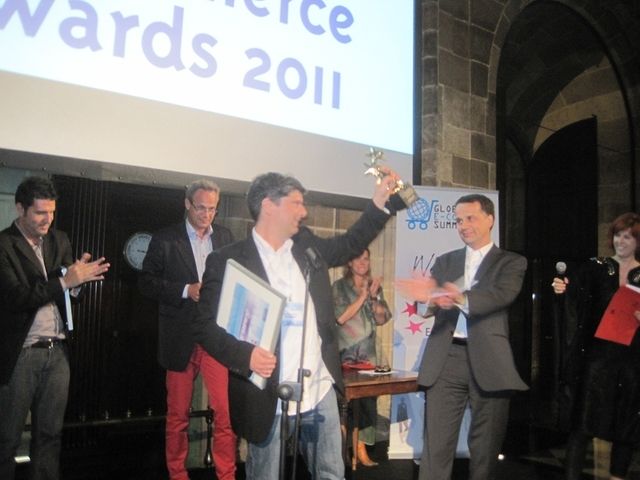 2013
New Service Centre
After three years of planning and construction, the world's largest service centre for musical instruments and equipment opened in Treppendorf. Treppendorf, located in over 5,000m2 of state-of-the-art workshops and testing facilities, and including a large spare parts warehouse and our own amphitheatre for training sessions and workshops. Your advantage: from now on, even more repair and maintenance jobs can be done by us right here in our office, quickly and to the highest standards.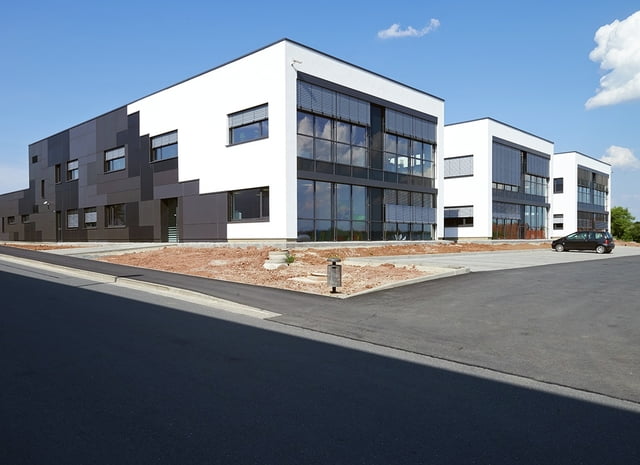 2014
Large-scale Shop Renovation
The construction crews have moved in with us once again and refurbished the store in Treppendorf. We redesigned three departments: Drums, Keyboards and Classic drums. The drum department has undergone a complete redesign, with new exhibition and test rooms for snares, cymbals and Roland e-drums. After having been refitted, the keyboard department now invites musicians to test out the instruments in sound-proofed rooms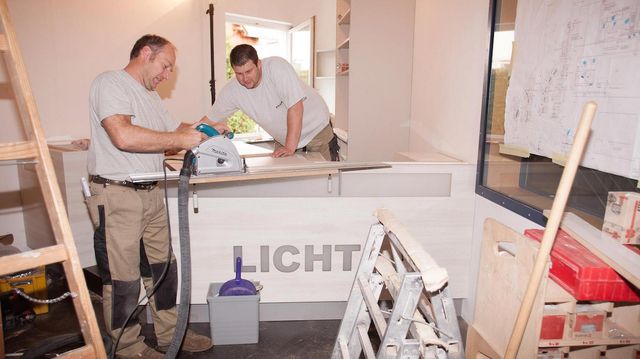 2015
Tastebuds are Tickled in the t.kitchen
In February, we opened our own cafeteria in Treppendorf: t.kitchen is now open for hungry customers, visitors and staff. The twelve-strong t.kitchen team provides guests with freshly prepared dishes and offers hot meals throughout the day. The building's design appeals visually and invites musicians and music lovers to get together in a relaxed and pleasant atmosphere.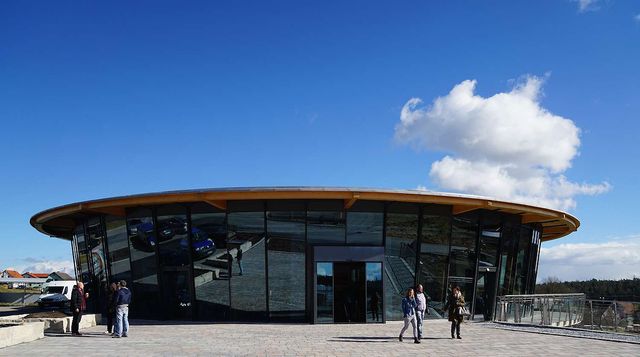 2015
brand eins: The Man Who Defeated Amazon
The "brand eins" business journal devoted the title story of its
April issue
to Thomann. This company portrait was commissiond on the occasion of the release of "Sucess Factors in E-Commerce", a study of e-commerce which named us the best online store based on customer surveys. We achieved top rating in several individual categories, such as website design, service, and delivery, and thus managed to overtake giants such as Amazon. The thing that makes us happiest about all this: we have the best and the most loyal customers.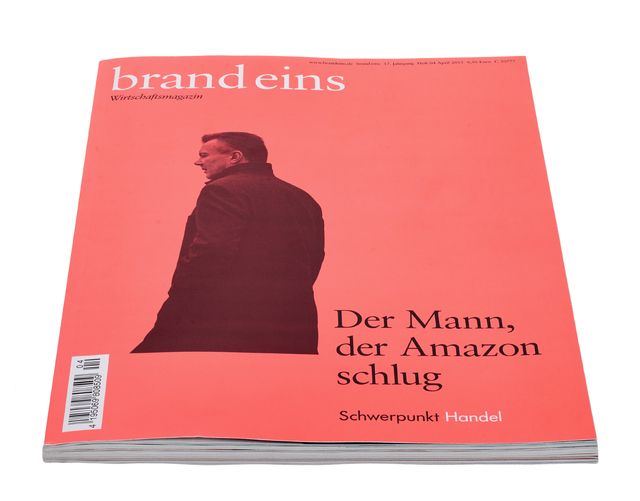 2016
Online Retail Business Awards
For the fifth year in a row, we won the German Online Retail Award in the category 'Leisure & Sports'. This award is the most important prize awarded in German online retail, and it is based on customer surveys. We were also honoured with this award in 2016: according to the Pepper's social commerce experts, we are one of the three most popular brands in German e-commerce, along with PayPal and Amazon. Thomann.de was the fourth most frequently visited web store in Germany in 2015. We want to take this opportunity to send a resounding "Thank You!" to our customers - for your trust and your loyalty! #ThomannLovesYou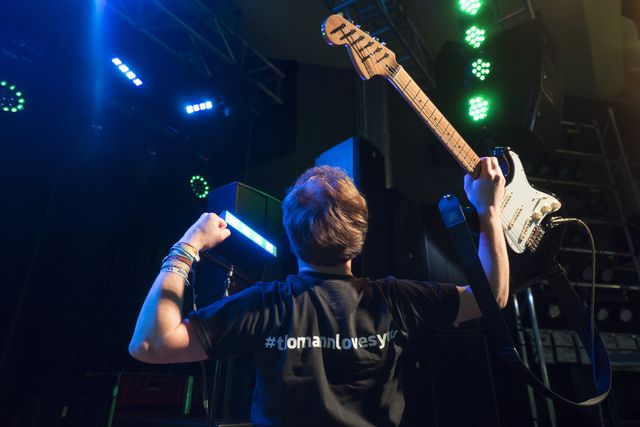 2017
New logistics centre
After once again having reached the limits of our logistics capacity (and then some), in summer 2017 we started to yet another out new logistics centre with more then 40,000 m2 of storage and dispatch space, and a capacity of more than 3,000 parcels per hour.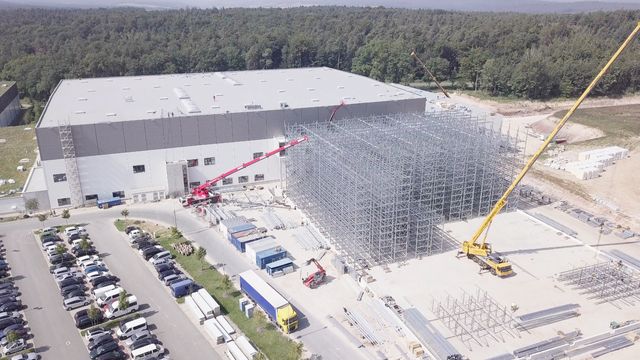 2018
The new shipping center is up and running!
Last autumn the conveyors of our new logistic centrum rolled for the first time: The new fully automatic warehouse with 110,000 storage spaces on 25 levels guarantees our customers more product diversity and faster shipping. Our quality control department has also found its new home here. #YouRockNWeRoll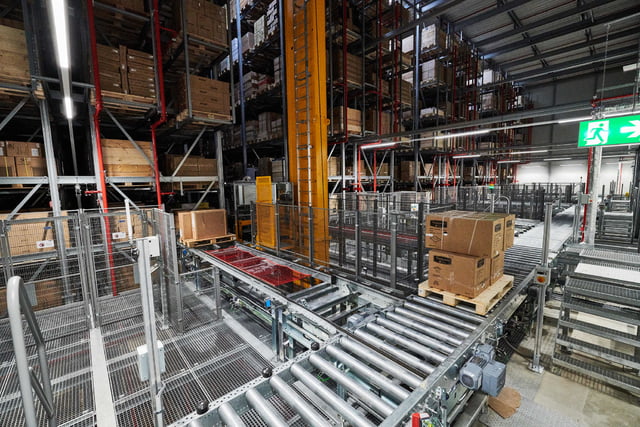 The Times, They Are a changing!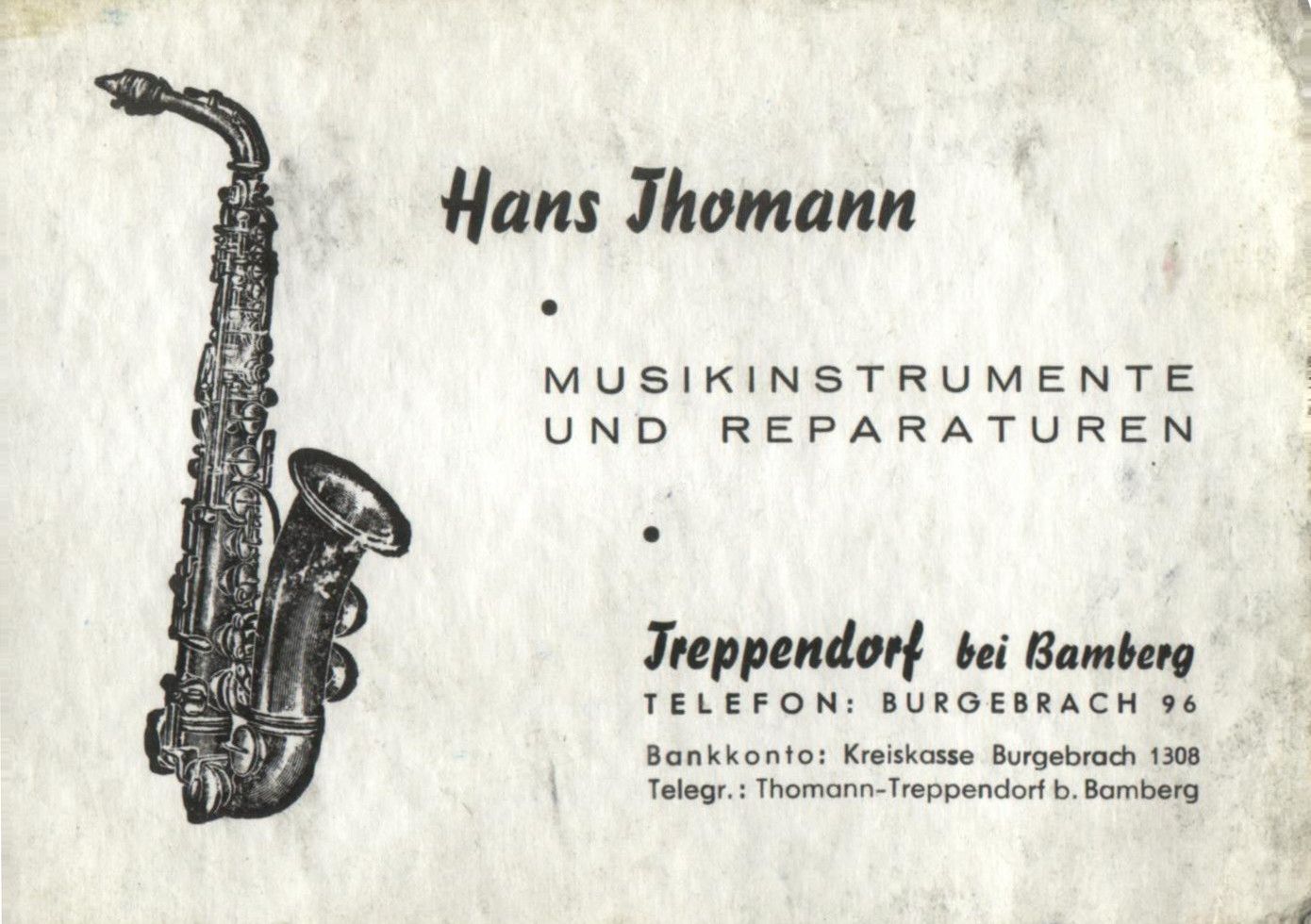 Hans Thomann Senior's business card - still no post-code, but a telegraph address.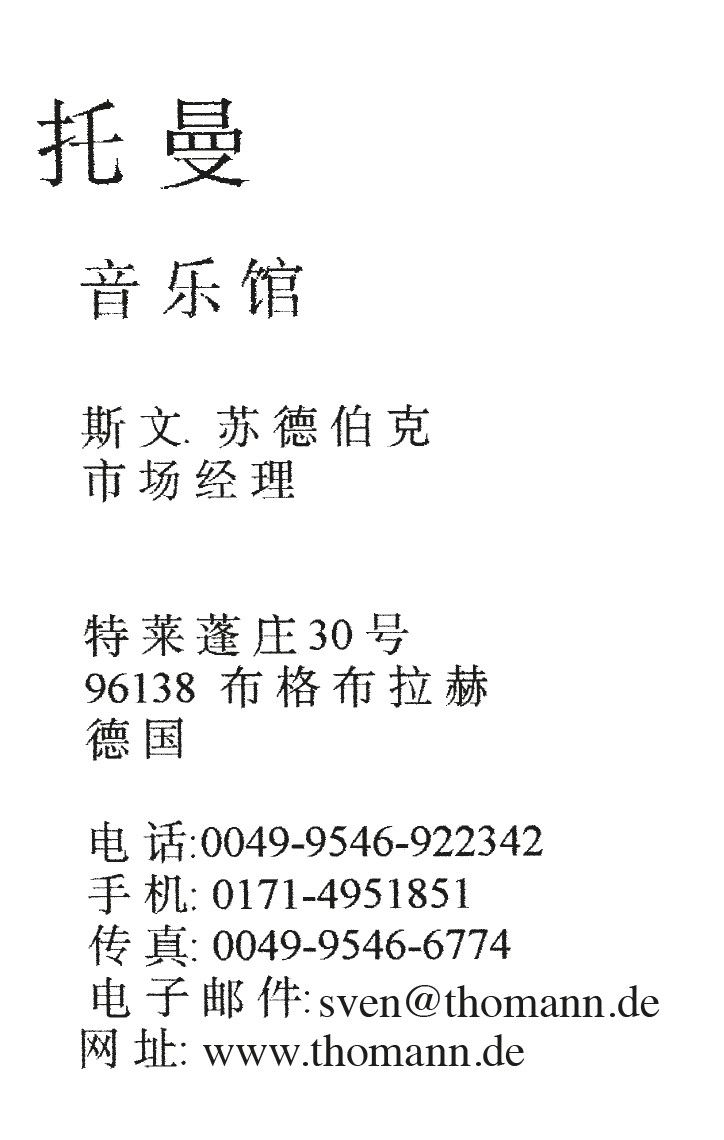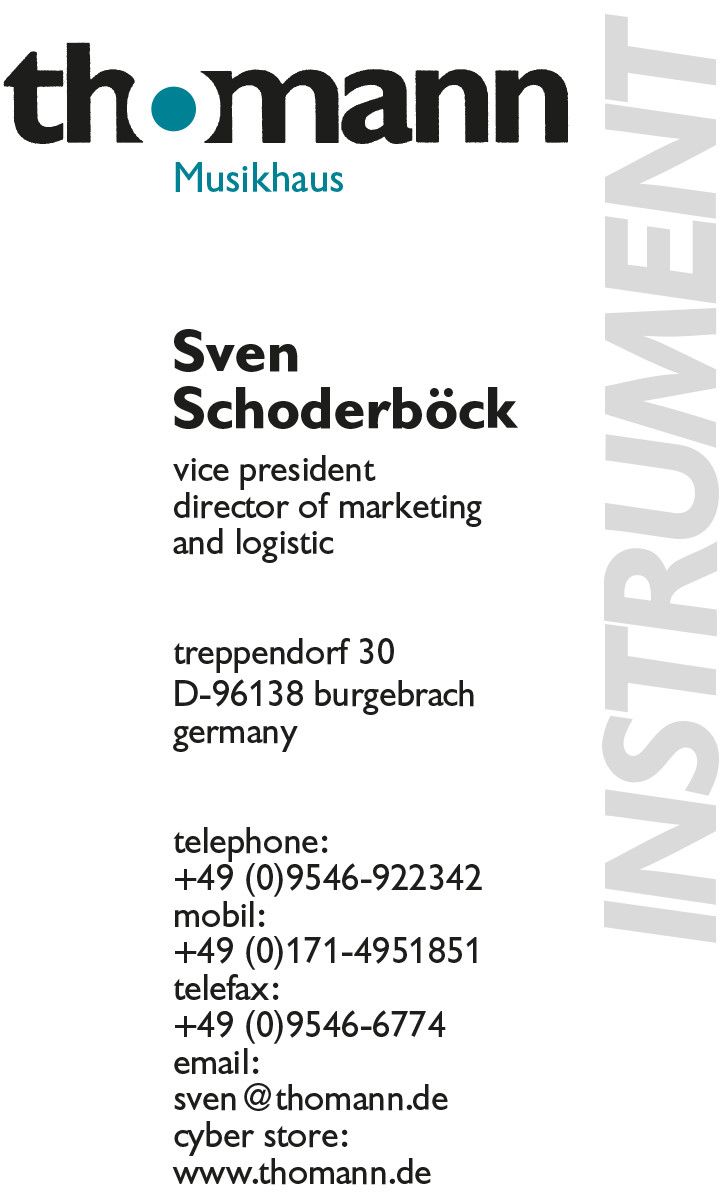 Meanwhile, almost all Thomann employees also have business cards in Chinese.
Take a 360° Tour of Our Operation
Gui­tar De­part­ment
Light­ing/PA
Drum De­part­ment
Stu­dio De­part­ment
Piano De­part­ment
Brass & Wood­wind
Strings De­part­ment
Or­ches­tral Per­cus­sion
Ware­house
Ship­ping Centre
Am­phi­theatre
t.kit­chen
This is how you can reach us